Eid al-Fitr or Meethi Eid is here and it is the perfect excuse to indulge your sweet tooth and enjoy a variety of delectable desserts with your family and friends. After a month of fasting, the time of celebration is here as Muslims in India celebrate Eid on Tuesday (May 3, 2022). A time to spread mirth and spend a joyous time with your loved ones, a big Eid celebration is generally cooked at home to be lovingly served to family and other guests. (Also read: Eid al-Fitr special: Baklawa to Mutton Seekh Kebab; 4 delicious dishes you must try)
If you're looking for some last minute recipes, we've got you covered.
Gur Badam Recipe
ingredients
* 100 g almonds
* 40 g cane sugar
* 1 tsp water
* 1.5 tsp sesame seeds
Method
* Toast almonds in a drop or two of olive oil.
* Take cane sugar in a frying pan and dissolve it in water.
* Add sesame seeds and almonds to the mix.
* Spread the mixture on a baking tray/tray and wait until it has cooled down.
Besan Ladoo Chocolate Truffles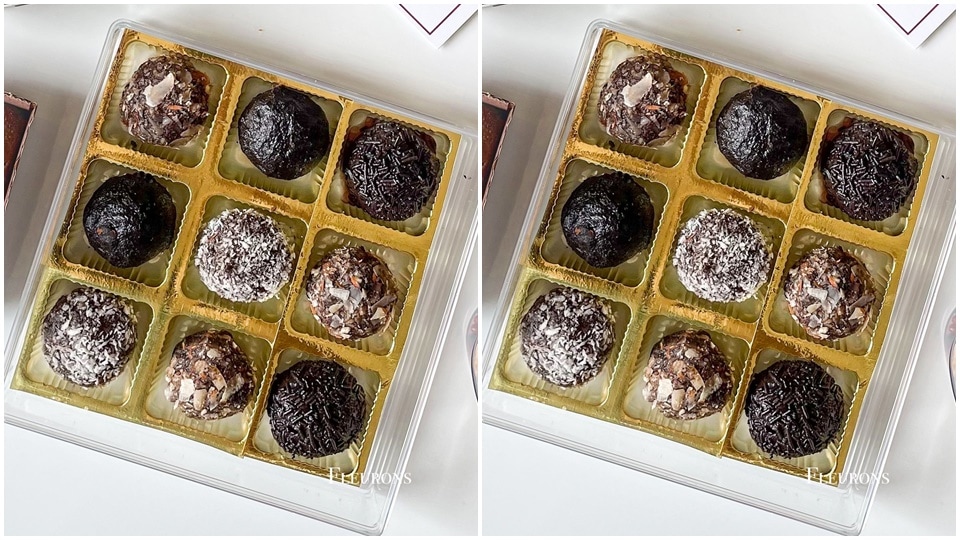 ingredients
* 2 cups besan (gram flour)
* 7 tablespoons of Desi Ghee
* 0.75 cup caster sugar or powdered sugar
* 1.25 tsp cardamom powder
* 12 finely chopped cashew nuts (toasted)
* 12 chopped pistachios (toasted)
* 12 finely chopped toasted almonds (toasted)
* 12 small raisins
* 200 g dark chocolate or milk chocolate (as desired)
Method
* Roast your (sieved) besan in a heavy pan over low heat, stirring constantly for 10-15 minutes.
* Add ghee to this roasted besan and keep stirring for another 10 minutes until it starts to lose sides of the pan.
* Transfer your besan to a baking pan and let it cool completely.
* Add sugar and cardamom powder to the mixture and knead into a dough. There should be no lumps in the batter.
* Add toasted pistachios, cashews, almonds and raisins and mix well. Knead well.
* Make balls of equal size from this mix.
* Melt chocolate of your choice in a microwave. (Take out at small intervals to let the chocolate swirl around.) You can also melt it on a double boiler.
* Take your previously made laddoos and dip them in chocolate. Let them cool on a non-stick baking sheet.
variations:
You can add toasted almonds/dried coconut to your melted chocolate. You can also add sprinkles on top of your truffles to make them look nicer.
(Recipes from Chef Ravneet, founder of Fleurons)